Cirkazou
History
Based in Montreal in the St-Michel district, the company was founded in June 2012 by Clotilde Schira and Nathalie Nicolas, two circus enthusiasts, who decided to leave their respective careers to devote themselves to their passion.
Incorporated in 2014, Cirkazou continued to grow with new workshops, artists and concepts. The team grew in 2017 with the arrival of Catherine Motard, dedicated administrative assistant and in 2019 with Nada, also administrative assistant and social networks assistant.
Today, cirkazou is : 20 services for children and adults, more than 100 original costumes, 80 exceptional artists and still 3 passionate women, as well as 3 future little clowns: Élie, Jeanne and Marine – 2 years old!
Our mission
Promote the circus arts and make them accessible to all, in order to enhance, entertain and bring together citizens from all horizons.
Spread smiles and laughts at your events and encourage healthy lifestyles through fun and moving activities.
Our Customer Service Policy
A turnkey service to facilitate your organization before, during and after your events.
A quick and personalized response, with solutions adapted to your needs and budgets.
A selection of professional artists (punctual, cheerful, polite and dynamic) chosen with care to represent you proudly.
Dynamic, creative and unifying events that follow the trends of the event market and arouse the enthusiasm of the public.
A human, eco-responsible, caring and respectful approach.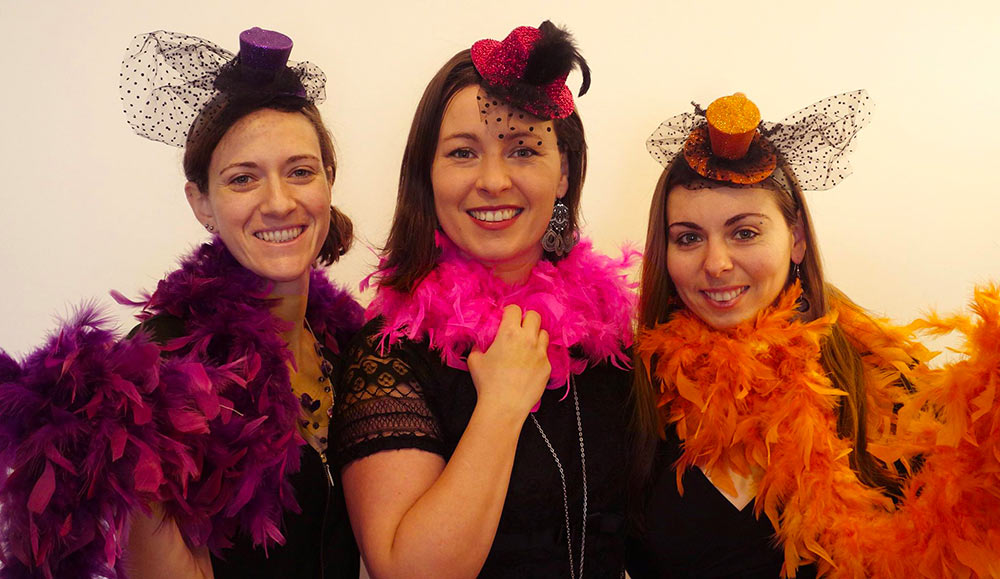 Insurance
We hold civil liability insurance which covers us up to 2 million for an accident involving equipment or participants in the event in which we participate.
Coverage area
Our head office is located in Montreal.
We travel all over the island of Montreal and Laval as much as on the North Shore, the Laurentians, Lanaudière, Mauricie, Outaouais, Montérégie (South Shore, Richelieu, etc.), the Eastern Townships and the central Quebec. We can visit the more remote regions of Quebec and the other Canadian provinces like the international one depending on the context.
Creatives
Original and customized services for your events
Professionals
We select our artists with care and offer a reliable and carefree service.
Attentionnées
Customer service is at the heart of our concerns. Don't hesitate to let us know yours!
Flexibles
We always try to accommodate you according to your needs
The circus, our passion
Healthy lifestyle
To make participants move in a fun and friendly way
Valuation
Because the circus arts are an exceptional medium for valuing the individual and the society as a whole.
Gathering
To promote a unifying social, linguistic and intergenerational mix.
Human experience
By an approach centered on the individual and his capacities to bring a creative energy for the service of the group and the community.
Our team
Dedicated professionals
Quelques-uns de nos clients