Shows and acts for adults
Since each event is unique, it must have exceptional elements!
You organize a party for adults, a benefit evening, a golf tournament, a fundraiser, a product or branch launch, … our variety of shows and numbers will match the theme of your event.
Let yourself be surprised by our sparkling jugglers, hold your breath with our daring acrobats or be seduced by our funny or sexy strippers! Our artists promise you an evening full of colors and emotions. They are your best ally to create an exceptional moment. We have selected for you numbers from the most intimate to the grandest that you will not be ready to forget.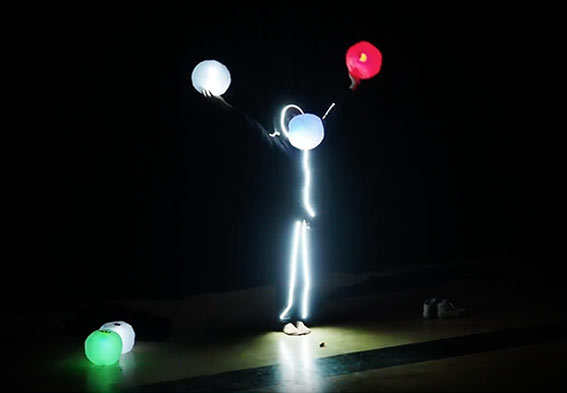 8 short numbers that will impress or charm your guests:
Virtual poïs: Light juggling

L'homme allumette: Luminous Juggling

Show Reel: Low aerial hoop

Le serveur : Balance of glasses

Sexy hoops: Hula-hoops

Hippolyte: Chinese mast

La grande roue: Cyr wheel

Whatever Lolo Wants: Burlesque / humor

Sombreros: Hat juggling
Nothing is too good for your guests? We agree !
Let yourself be transported by our elegant and poetic aerial numbers. Pleasure for the eyes …
Bohemia: Fixed trapezoid
Lifeguard: Aerial fabric
Duo Rose : Air rose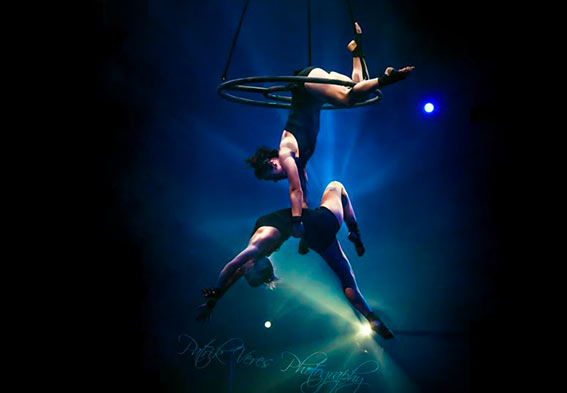 'Mr Verdin à l'abordage' Show
Circus – 30 or 40 minutes
Funny and eccentric character, Mr Verdin would do anything to surprise your guests!
Juggling, balance of objects, unicycle, … a condensed talent in a sparkling atmosphere and with a good dose of humor!
Technical requirements: See technical sheet
Some examples of rates
Prices before transport and before taxes (for information only).
Dear Clotilde and Nathalie,

On behalf of my colleagues, I would like to take this opportunity to highlight your incredible involvement during your services at the airport. You have enlivened the hearts of our passengers, and our heart too. It's always a pleasure to do business with you two …

Merry Christmas and Happy New Year

Luc Veilleux – Chief Operating Officer – Montreal Airport