Our shows with audience participation
Surprise your citizens, fascinate young people, amaze children and mess up your family celebrations!
With the help of the public and their remarkable performances, our artists will offer a colorful show that will transport spectators across all the ranges of emotions.
Jugglers, magicians, clowns, acrobats, actors, dancers, they all have these essential ingredients in their sleeves: the art of bouncing, explosive humor and contagious good mood!
Are you organizing a public event, an educational day in daycare, a special day in daycare, a company party, etc.? We have selected for you a variety of shows, which have proven themselves in various festivals, schools and municipalities and which have received excellent reviews.
Do you want to prolong the pleasure? Our artists can entertain the audience with roving entertainment before and / or after the show: ask us.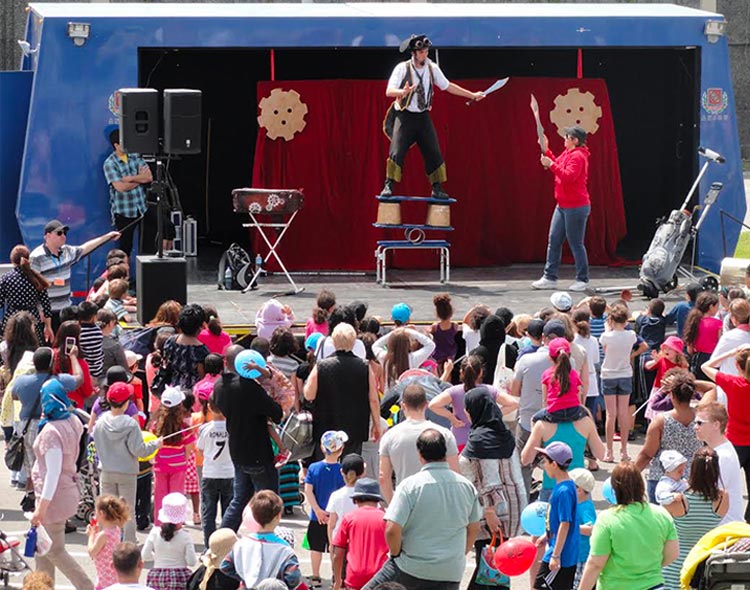 For family events and for schools: our multidisciplinary shows combine technical prowess, humor and interaction with the public! They are all available in street version or on stage.
30, 40 or 45 minutes depending on the show.
Professeure Brin d'amour (bulles)

M. Verdin à l'abordage

Hoops Magic

Le grand cirque

Pirate et Pizzaz

Insolite

Fernand
Let yourself be transported into a universe that defies the laws of gravity, the super-natural and logic … with a good dose of humor and entertainment for the whole family!
Experience strong emotions with impressive card tricks, bird appearances, the magic karate, the spectacular escape from handcuffs and the mysterious flying table!
Duration: 30, 45 or 60 minutes.
Professeure Brin d'amour (bubbles, circus and magic)
Les couleurs de Charlie
Monsieur Bleu et les mystères de l'univers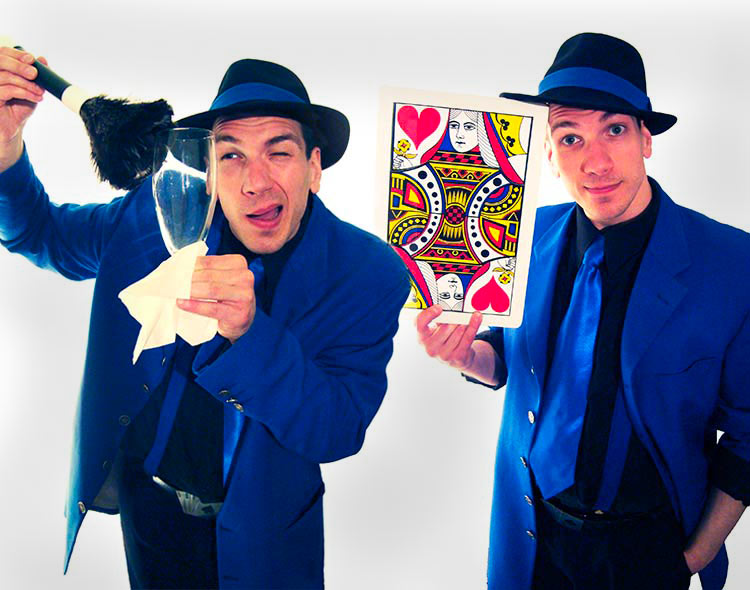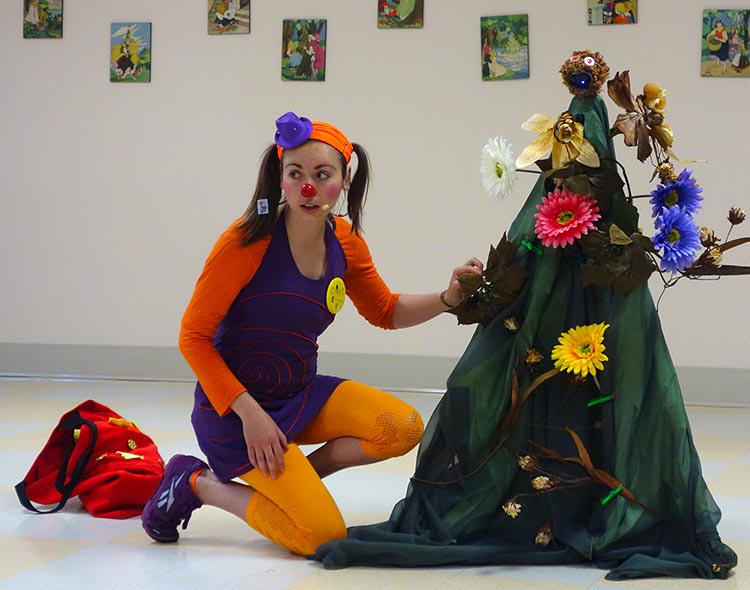 Interactive shows specially designed for toddlers aged from 0 to 5 years, with a rhythm adapted to this age group. A cultural and artistic experience that will stimulate children's imaginations and put stars in their eyes!
Friendly, engaging and accessible, the artists are used to work in a daycare center and love to receive children's impressions after the show.
30 or 45 minutes depending on the show:
C'est à moi – educational circus show

Les couleurs de Charlie – magic show

Monsieur Bleu et les apprentis détectives – magic show
Fairytale, mystical and poetic: offer a special moment in the time of Halloween and Christmas. Leprechauns, pirates and detectives will put you in the mood!
Duration: 30, 45 minutes or 1 hour.
Monsieur Bleu et les mystères de l'Halloween – magic
Monsieur Bleu à la recherche du lutin de Noël – magic
À moi Noël !! – circus
Insolite version zombie – circus, humor and magic
Capitaine Paradoxe – circus, humor and magic
Pirate et Pizzaz – circus and dance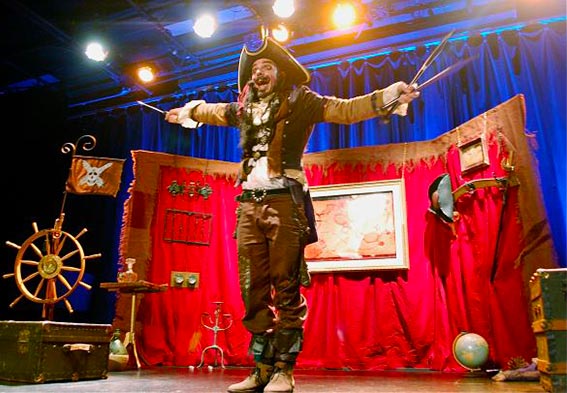 Some examples of rates
Prices before transport (for information only).
Hello Nathalie,

The children really appreciated the performance and they are still talking about your magic ball (this part of the show seems to have marked them a lot). We really liked the show, it was very fun and diverse. You were able to include some elements to involve the children and this made the service interactive to the delight of all. The music was lively, the sound was perfect, your speech rate too and you were very dynamic which captured everyone's attention.

Thank you

Mélanie Sauvé – educator – Cadet-Rousselle early childhood Center in Valleyfield
Hello Catherine,

I am writing to thank you for the services rendered during our event last Saturday. We appreciated the presence of your team on site. We received excellent service, very professional and always attentive to our needs.

What we liked the most was the excellent customer service, but also the animation during the event. The participants greatly appreciated. Bravo to Monsieur Bleu for his show, the children really liked it!

Honestly, I wouldn't change the service received! Nathalie and Clotilde were very present throughout the planning and were always open to make changes. The only advice: Keep up the good work!

Looking forward to collaborating with you again,

Louis-Cédrik Leduc – Recreation department – Municipality of Saint-Zotique
Entertaining and original!

Nice approach with toddlers, well suited to their age and it brings something new!

Nadia Lachance – Educational and technical support consultant – Blainville early childhood Center