Our Halloween characters
Nice villains or real terrors? What atmosphere do you want to create …
Nice villains or real terrors? What atmosphere do you want to create …
Terrifyingly funny, mysteriously engaging and irresistibly absurd, these interactive characters will transport you to the magical world of Halloween. Their extraordinary imagination will draw passers-by to this unmissable annual event!
Are you organizing an evening event? Dare one of our luminous costumes for a most fantastic visual effect. Ideal for attracting attention and causing wonder, it will be a plus to enhance your phenomenal evening!
Minimum 3 sets per artist and 2 characters. Sets of 40 min / h for ground entertainment and 30 min / h for stilt entertainment.
Witches
Available on the ground and in stilts
A Halloween classic: we will find many little sisters of our witches but ours will not go unnoticed!
They methodically gather their snake eyes, their toad slime and their dragon thorns for their special recipe … On the program: bewitchment, charms, flight of birds, and preparation of potions… it will swing!!
Gaffa
A broom? Pff, so old fashioned for this modern witch who loves to fly with her silver wings!
A bit blundering, she is not very good at orienting herself but she has no equal to bewitch you with her magical ball which has strange powers….
Available in day or light version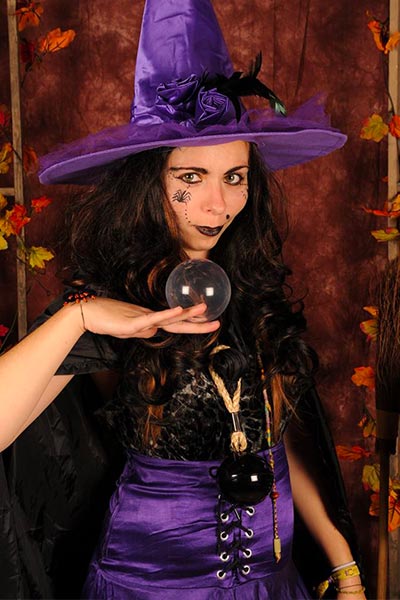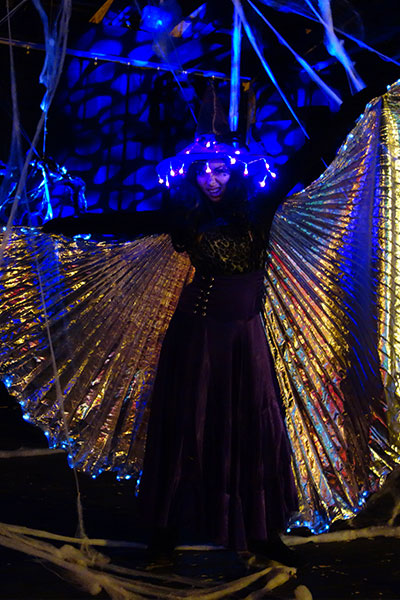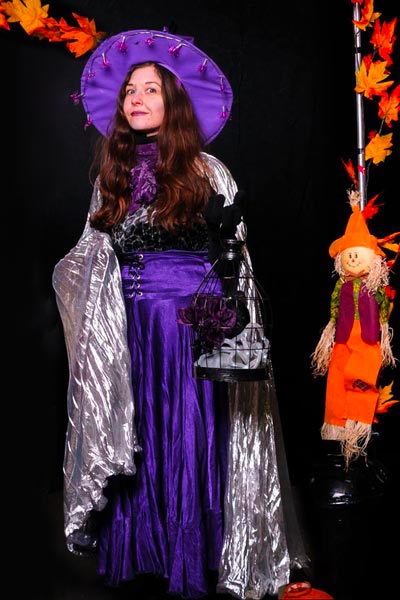 Garba
This witch loves to invent new potions … Unfortunately, during one of her experiments, she dyed her hair irreversibly!
Hang in there, she is full of incredible stories!
Available in day version only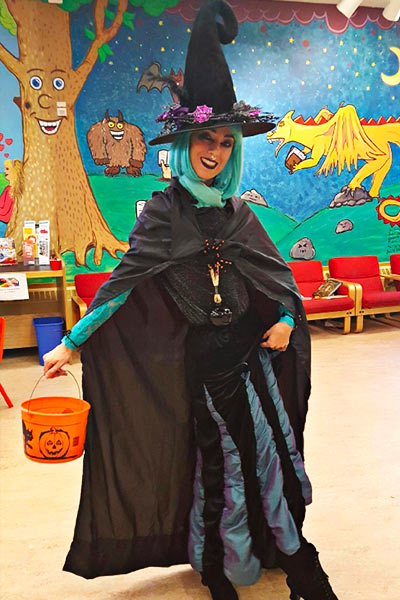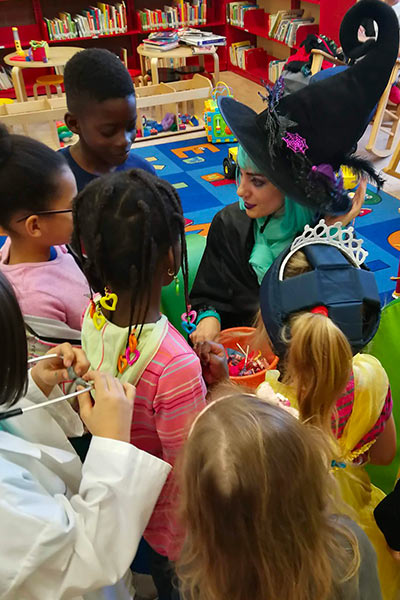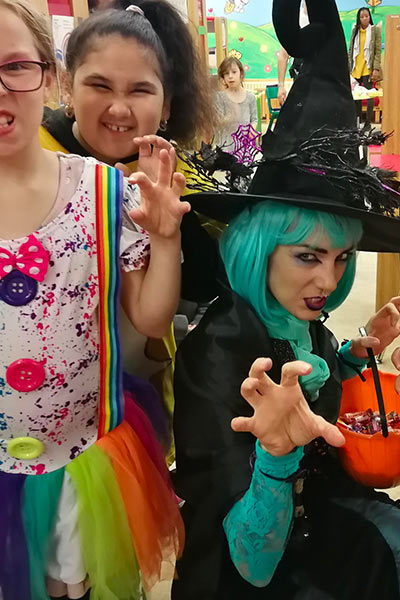 Greta
Here is one who has more than one trick up her sleeve, knows how to handle her broom… and let her faithful crow speak!
In the light version, she will show you her whip handling, which she masters to perfection …
Available in day or light version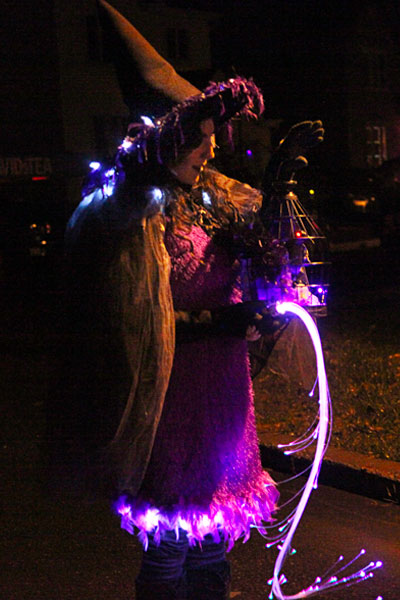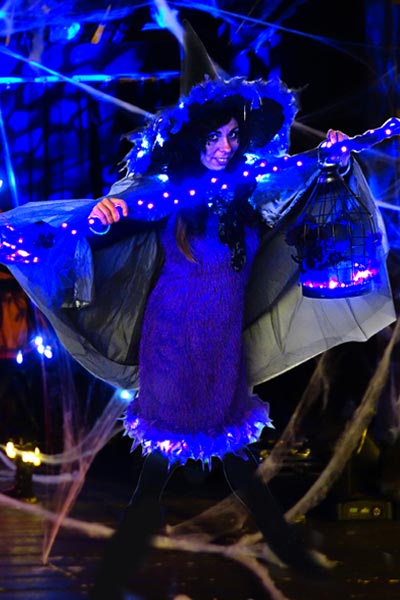 Boarding the sailors!! Nerve, it is not every day that we can meet an authentic captain and hope to take part in his crew…. for an incredible adventure! Do you know his stories at sea? He has more than one story to tell you if you ask him. He handles sabre to perfection and makes no quarter when there is a treasure in the key! Don't lose the North my friends…
These charismatic characters (5 available) will surely energize your event: sweet, funny, mysterious or scary, they will adapt with accuracy and enthusiasm to the atmosphere you want to create!
Ask for them in a light version, you will not regret it! Pssst, some are even available in stilts and / or with juggling !!!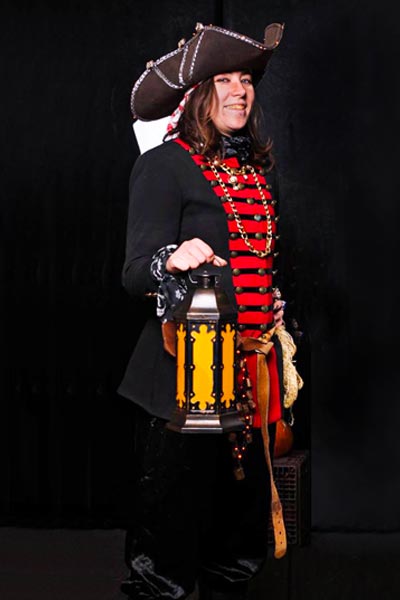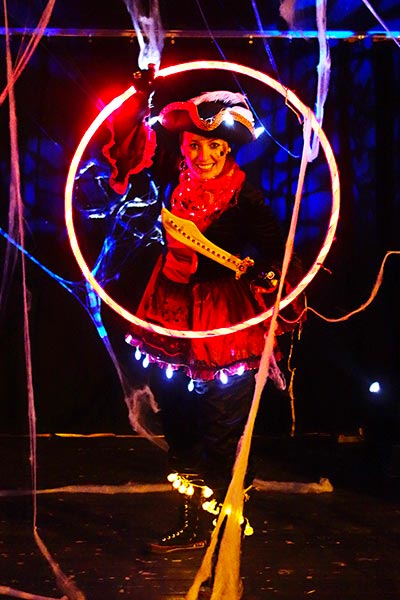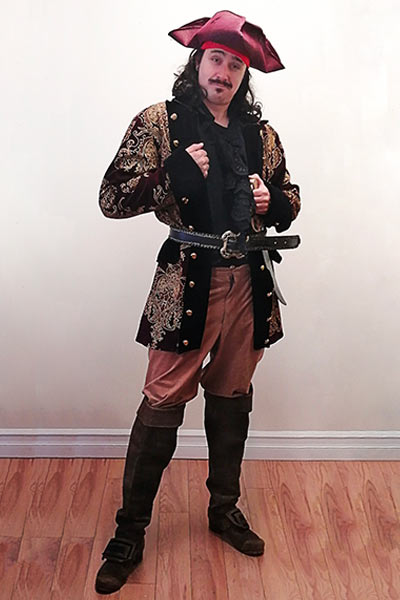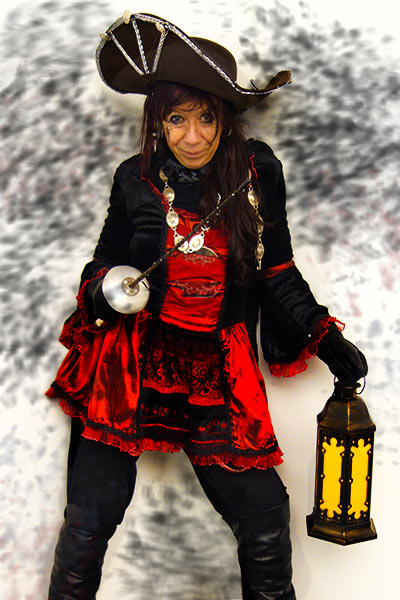 Vampires, Devils and Masked Balls...
They have always fascinated the imagination and play their role perfectly!
Charismatic, distinguished with a calm and bewitching appearance, these characters will immerse you with enthusiasm in a fantastic universe where death mixes with life !! Tremble poor mortals … And let yourself be charmed by our stories from beyond the grave!
Ada Lovelace & Lord Byron
Aged over 3000 years old, this couple of vampires from the upper aristocracy are experts in ancestral stories. They choose their prey with rigor and thoroughness. They can be scary, reassuring or intriguing depending on the context and the target audience.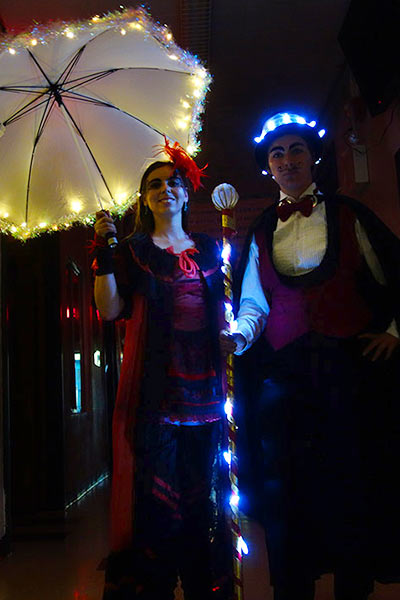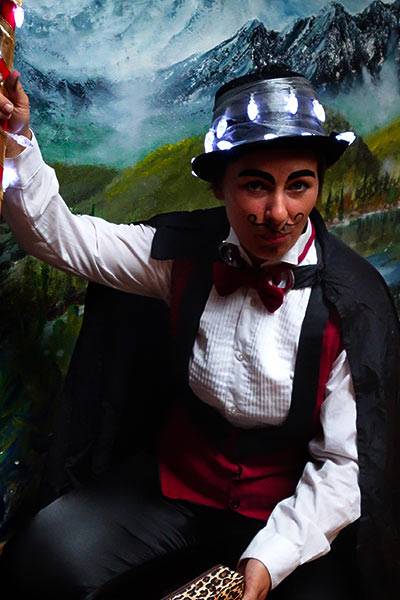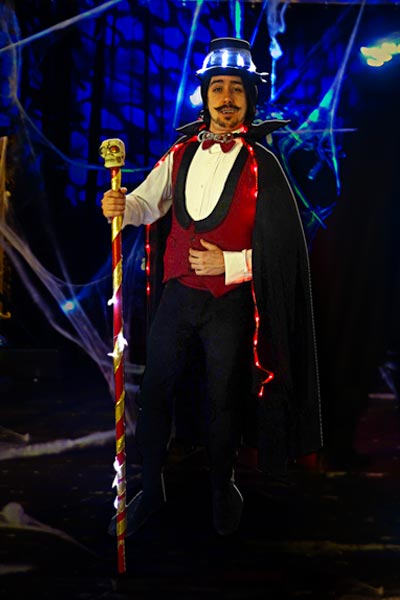 Angelika Crystal
Mysterious fortune teller, always masked.
She is as succulent as spicy.
Do you really want to know your future? Her crystal ball is her main accessory but she doesn't always have the right time…. No matter, the atmosphere is there.
Available on the ground or on stilts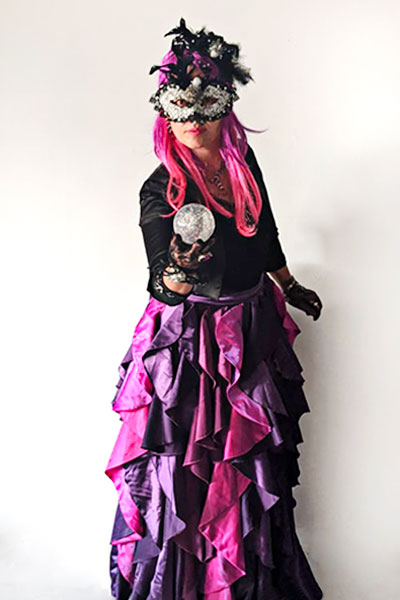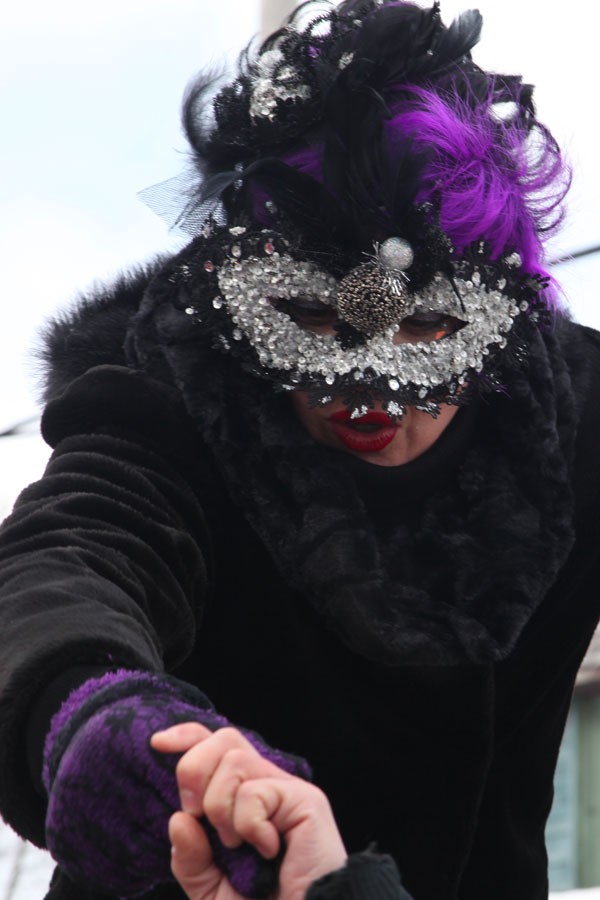 Alfredo
This devil is desperately trying to be mean …..
Poor him, he can't scare anyone. Can you help him?
Or laugh at his nonsense?
Available on the ground or on stilts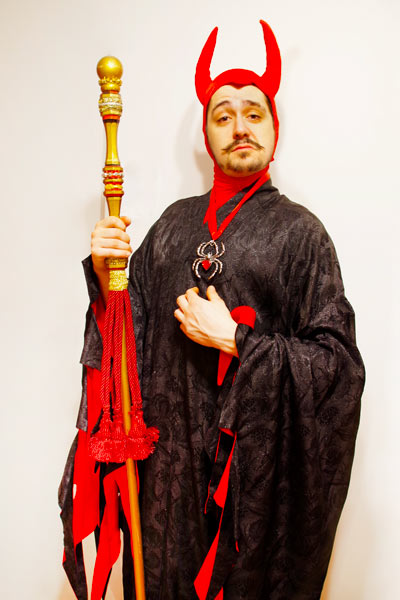 Fantastic animals
In 4 leg stilts
Where do these creatures come from? They do not speak, they emit funny little noises, move the buttocks? Insect? mammal?
Mystery…. but in the way we like them! Dare to be original and take the skies this year!
Willie
This giant insect with a big heart is very sociable. He likes to dance and make friends. But, because of his strange and imposing appearance, he has some difficulties to communicate … Never mind, on Halloween, all meetings are likely to happen!
Available in day or light version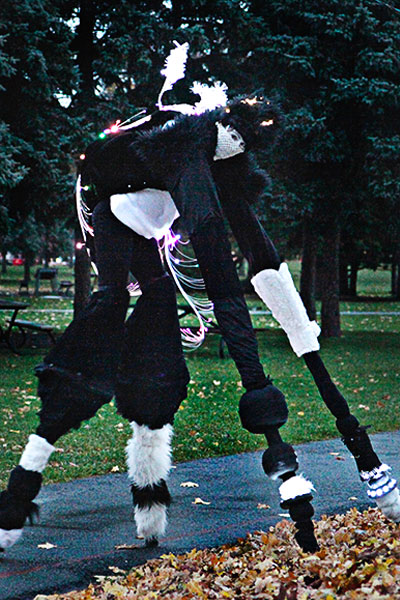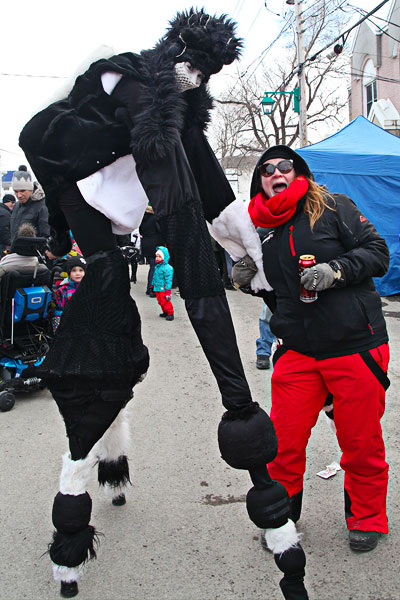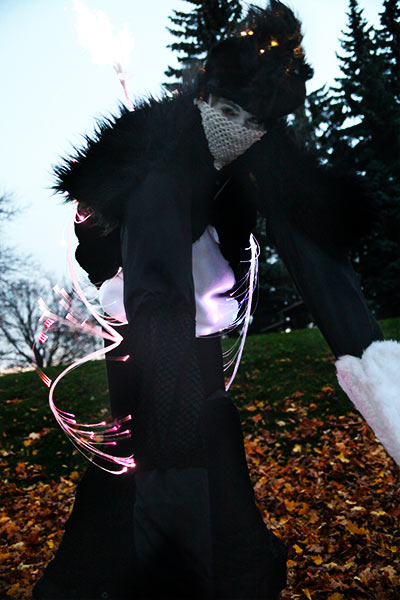 Zebra
Always in a good mood, this very social zebra will mingle to your guests as if nothing had happened … or almost!
Endearing and remarkable, this animal likes to waddle and … take photos?
You will love it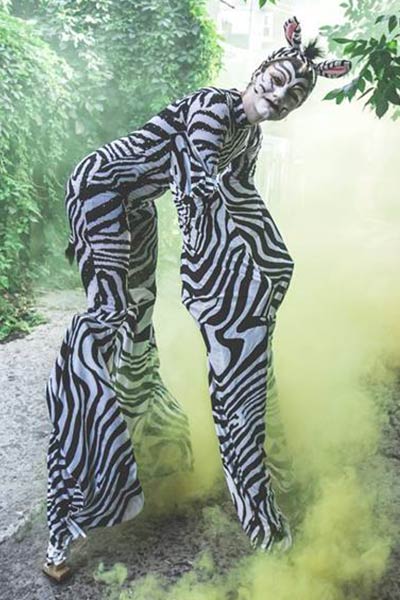 The happy living-dead family
A happy circus family in a funeral wedding style….
Juggling, dancing, singing, acrobatics, gags … everything is there to make you an unforgettable moment! Parents ans children participate and are sure to engage their audience!
But do they realize thez are living dead ?!?
Take up the challenge : you won't regret it !!!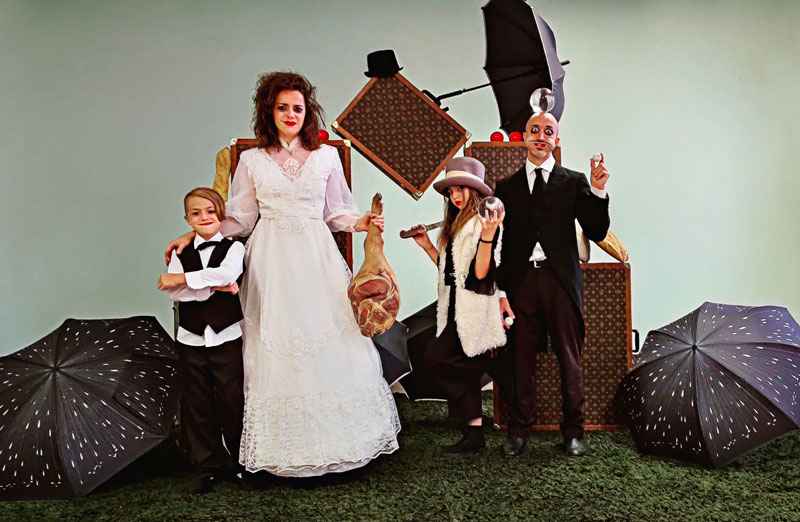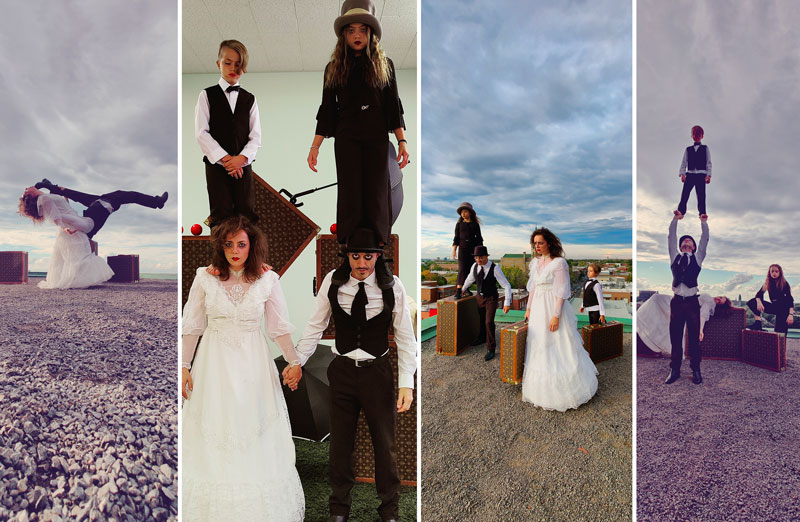 Coming out of her coffin for the big occasion, the bandages tight, it looks like the mummy wants to celebrate! She tries to catch children but has such a peculiar gait that she creates a … strange atmosphere. The children start running, laughing, looking for who is behind this strange creature.
Her soul lights up through her bandages and her fingers shake !! Do you dare to approach her?
Available in day and light version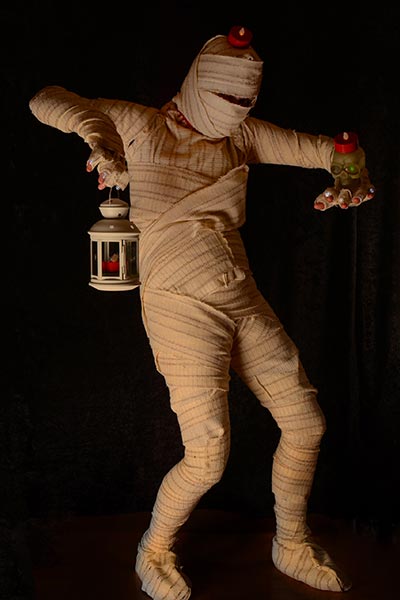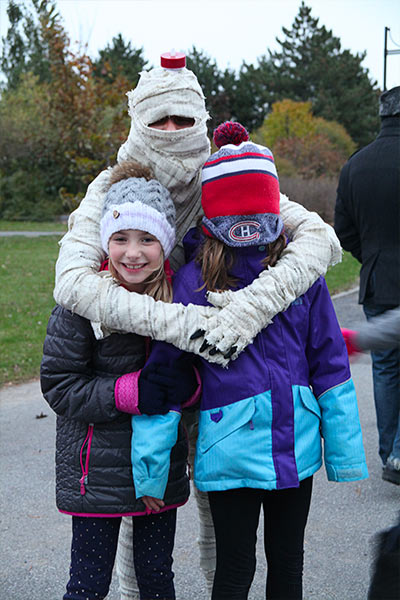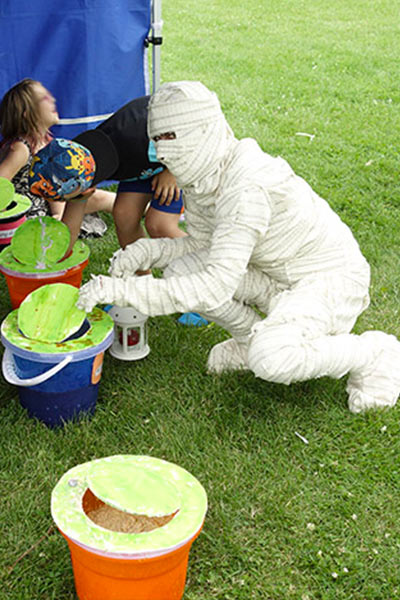 The colors of Halloween are in the spotlight and will make your festivities a success …
Clémentine
Always happy, smiling and cuddly, a real breath of fresh air in Halloween colors!
Pssst: Clémentine has a twin sister named Mandarine.
Available solo, duo or in Siamese version (two artists with the same costume and a coat for two!)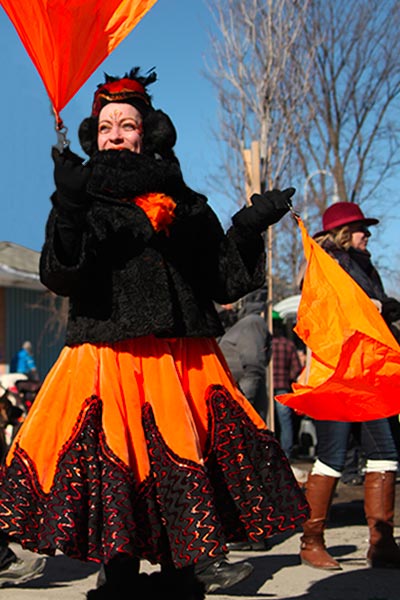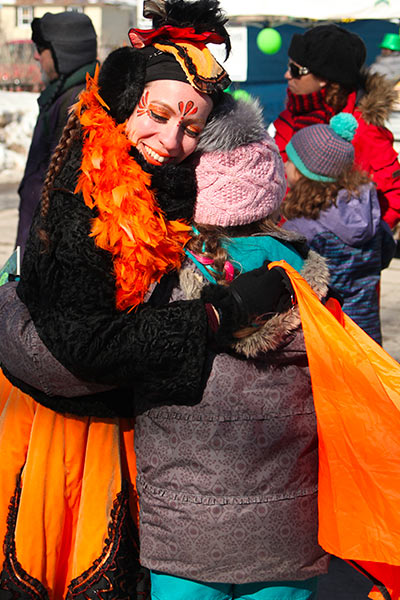 Some examples of rates
Minimum 3h per artist and 2 characters - Prices before transport, before taxes (for information only).
Hello,

I am writing to thank you for the services rendered during our event which took place the last Saturday. We appreciated the presence of your team on site. We received excellent service, very professional and always attentive to our needs.

To answer your questions, what we liked most is the excellent customer service, but also the animation during the event. The ladies who carried out the animations were really passionate. The participants really enjoyed. Bravo to Monsieur Bleu for his show, the children really liked it!

Honestly, I wouldn't change the service received! Nathalie and Clotilde were very present throughout the planning and were always open to making changes. The only advice: Keep up the good work!


Looking forward to collaborate again with you,

Louis-Cedrik Leduc, programming manager – City of Saint-Zotique
Hello Catherine,

Thank you, very successful activity, very satisfied citizens. Well done to your team.
Marie-Annick Lussier, programming manager, City of Montreal, Lasalle district