The luminous
Brighten up your festive evenings!
As soon as night falls, adding lights to our animations will fascinate your audience for a most remarkable visual effect. Our interactive characters will not go unnoticed! They will amaze and impress those who watch them to leave them an unforgettable memory.
Luminous juggling, costumes and / or luminous accessories will surely catch the eye of night owls!
Add a spectacular touch with a light number or show.
Sets of 40 min / h for characters on the ground and 30 min / h for characters on stilts.

Minimum 3 sets per artist and 2 characters.
The annuals
Indoors or outdoors - on the ground or on stilts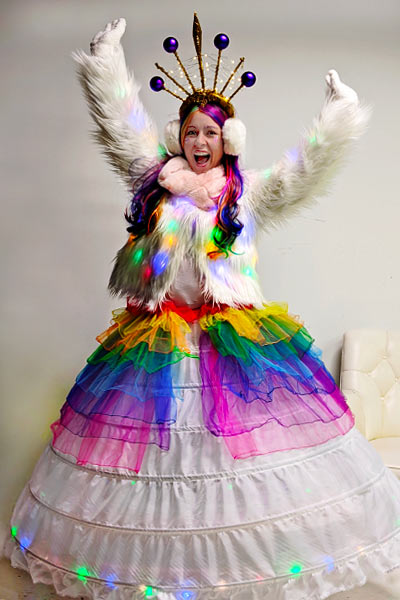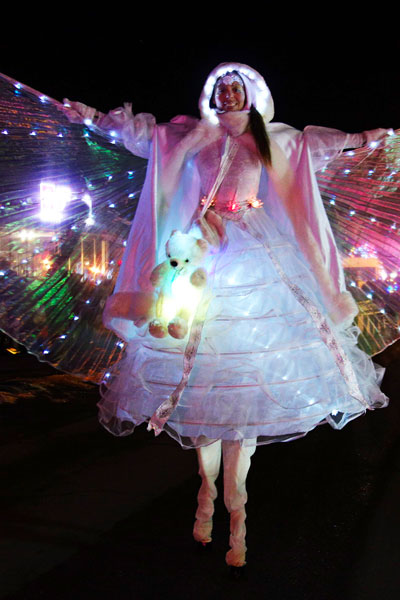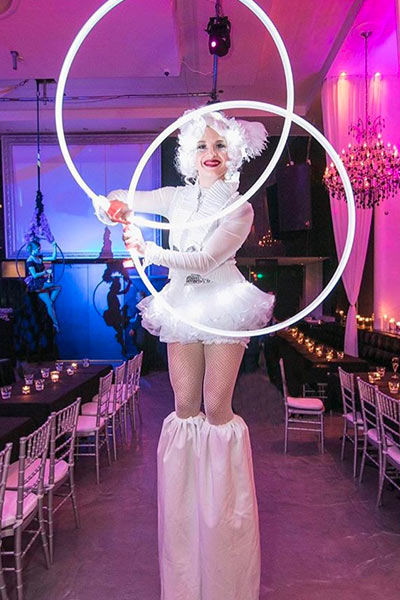 White Swan ground or stilts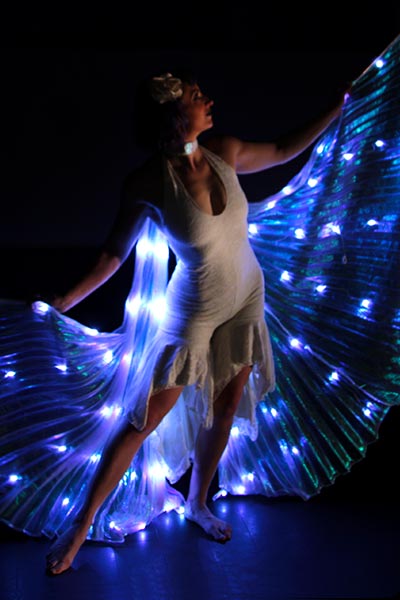 The Night Butterfly ground or stilts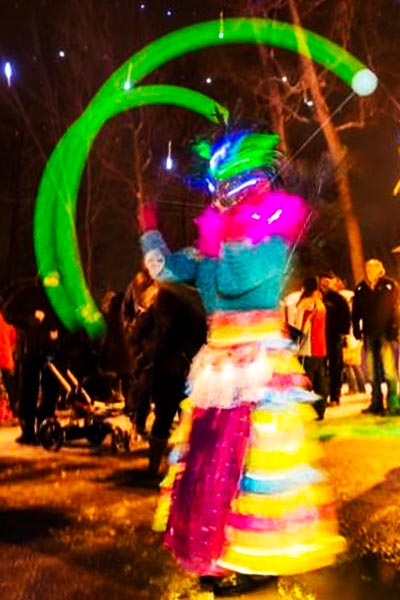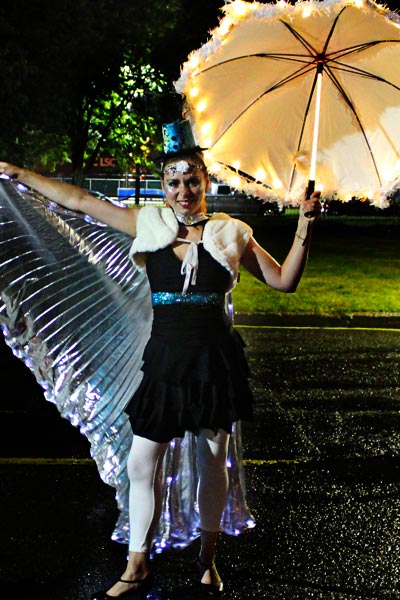 Lu-divine ground or stilts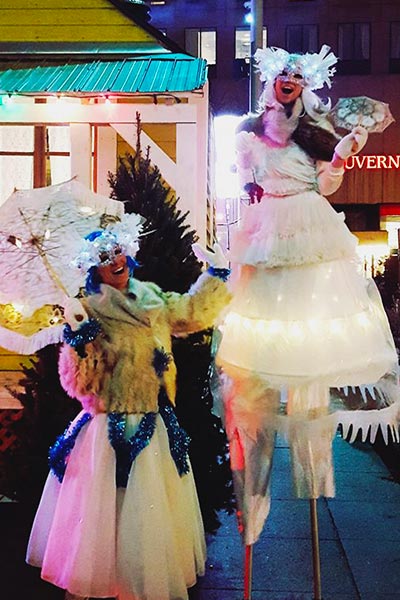 The Midnight Beauties ground or stilts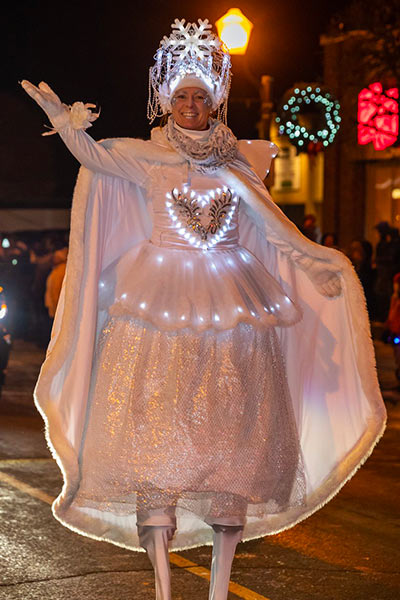 Cristalline ground or stilts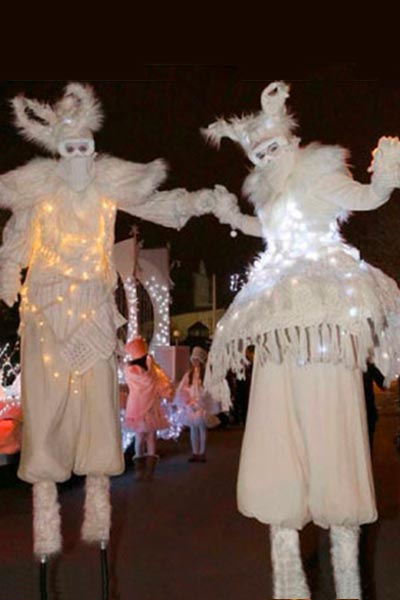 Waputiks on specialized stilts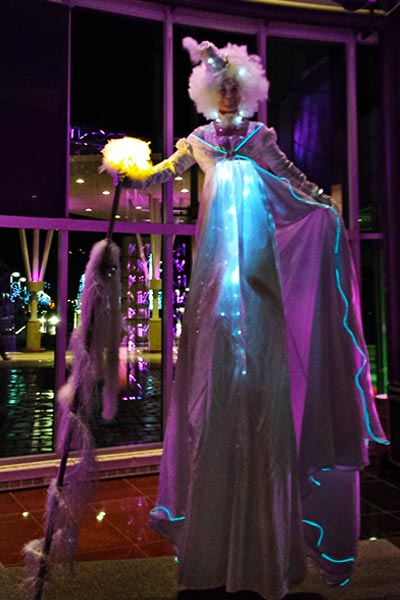 The féérole on specialized stilts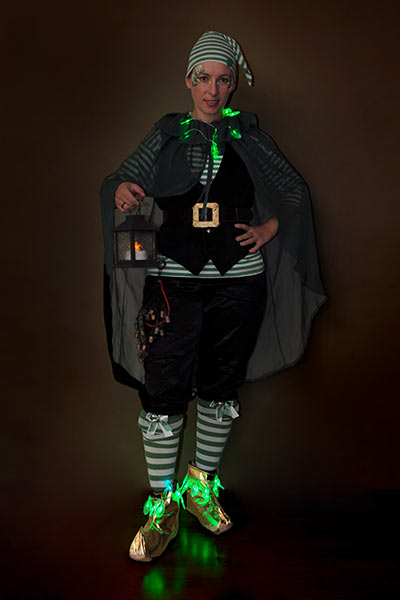 The Wood Elf on the ground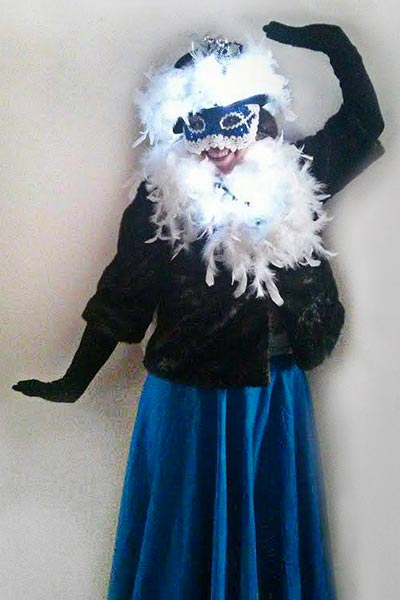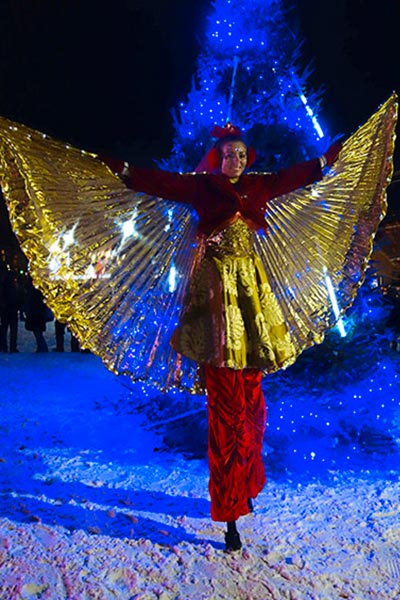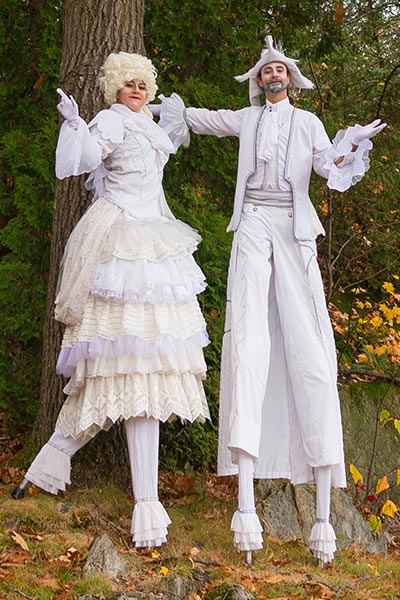 The Marquis on specialized stilts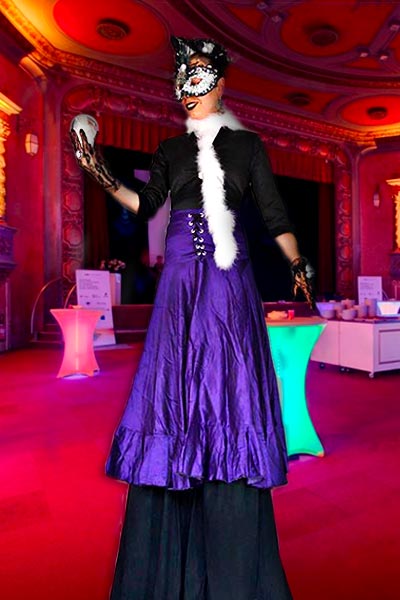 Angelika Crystal ground or stilts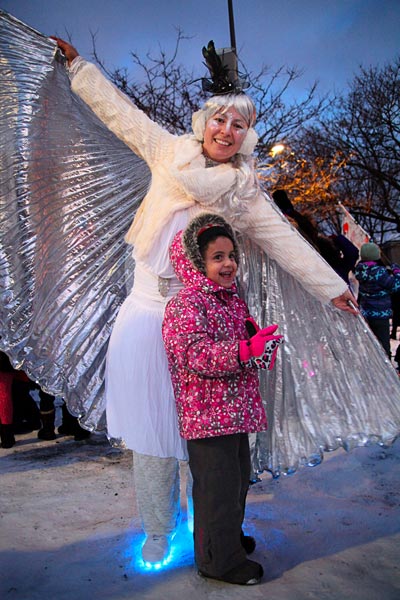 The Christmas Reindeer on the ground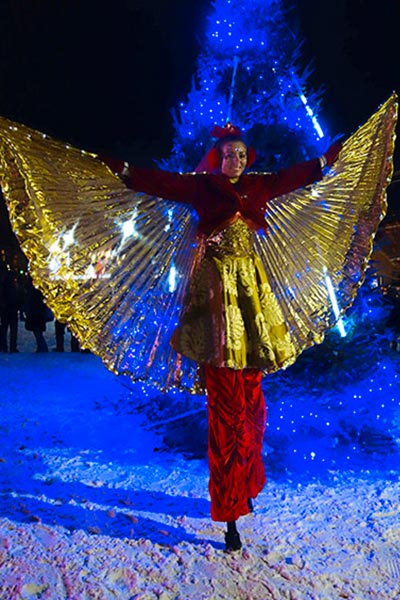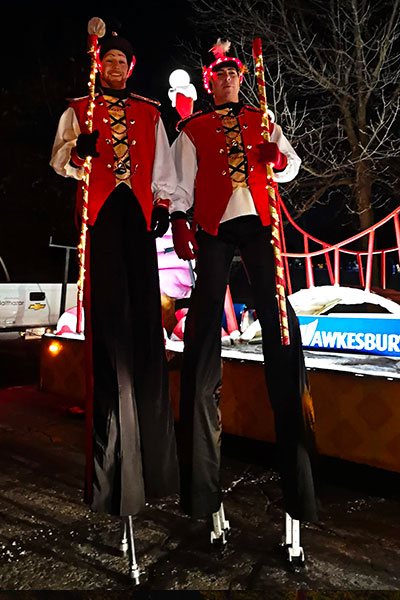 The toy soldier ground or stilts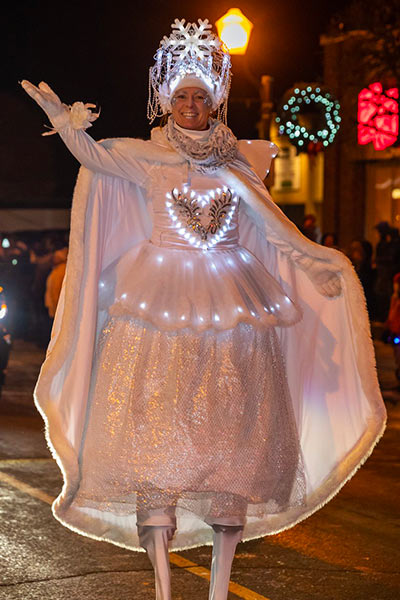 Cristalline ground or stilts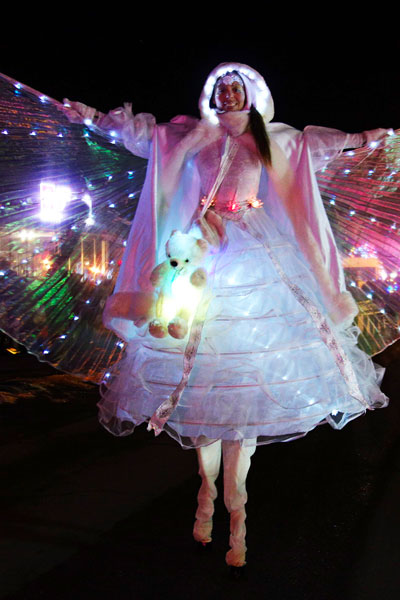 Gwendoline ground or stilts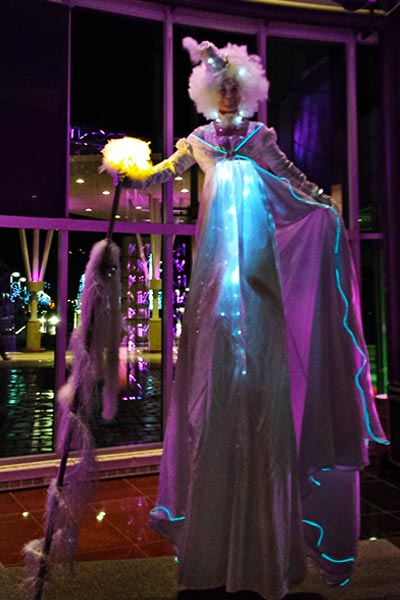 The Féérole on specialized stilts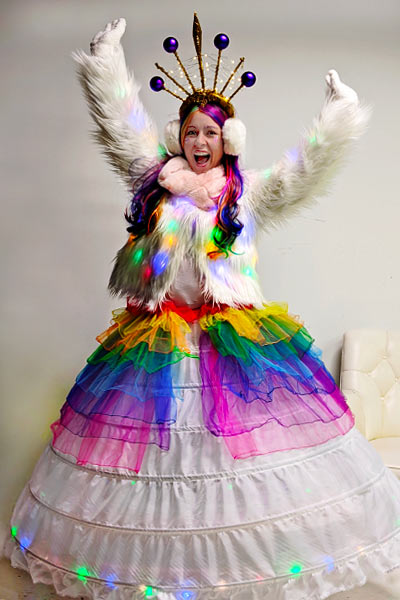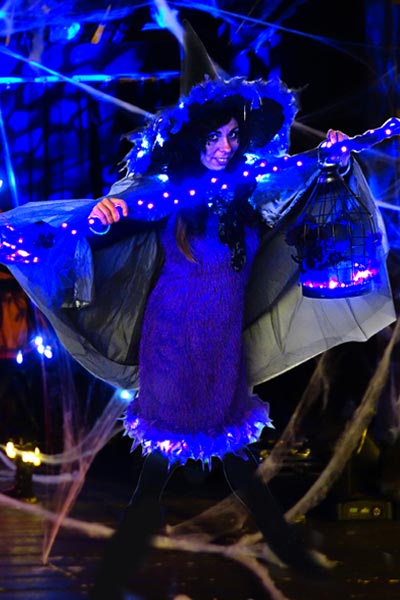 Witch (x2) ground or stilts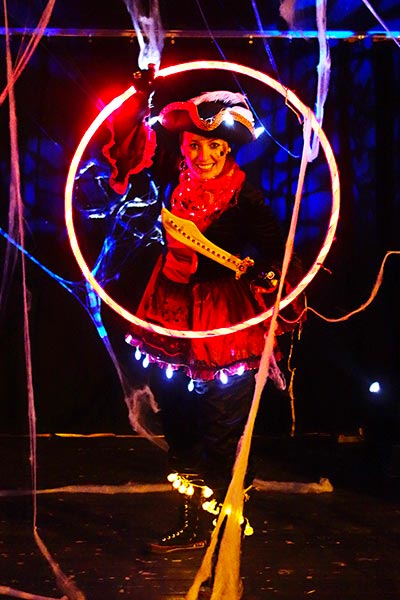 Pirate (x2) ground or stilts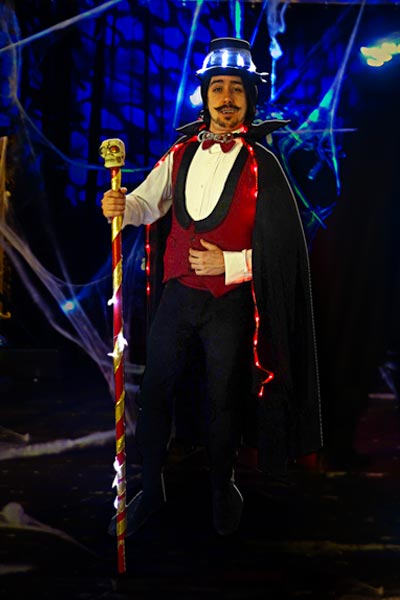 Vampire (x2) ground or stilts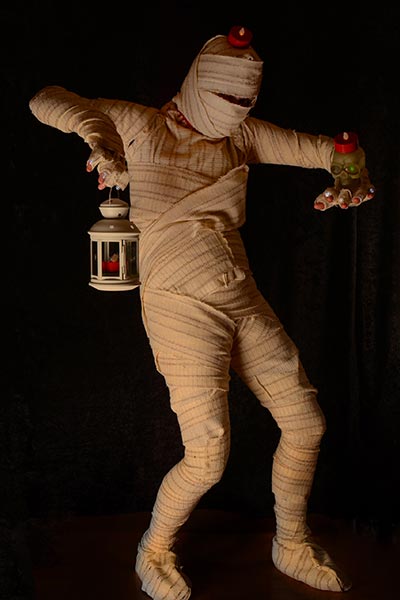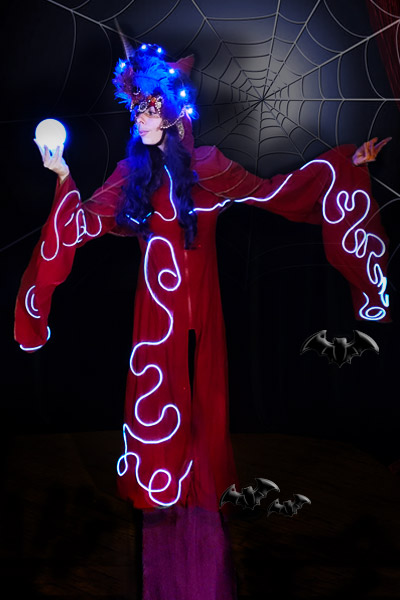 Some examples of rates
Prices before transport, before taxes (for information only). Sets of 30 min/h
Hello Catherine,

I would first like to thank you on my behalf, you and your team for the warm performance of November 17 as part of the "lights on Chameran".

 I very much welcome your professionalism and your communication, it was nice to collaborate with Cirkazou. For us, it was a success across the board. The Cirkazou team kept smiling throughout the activity and you wowed the crowd despite the temperature.

Sovuthy Khuon, liaison officer – Borough of Saint-Laurent / Chameran district
Very satisfied with Cirkazou's services! Varied offer, versatile and very flexible animators in case of doubtful weather!

Gabrielle Labbé, cultural and community life coordinator – City of Farnham
Hello Clotilde and Nathalie,

We are very satisfied with the work you did on Saturday, you greatly contributed to the success of the event.

Greetings!

Séverine Pain, service for large parks, greening and Mount-Royal – City of Montreal